"You're not alone. You have a friend here now. Paris is the most exciting city in the world. And you never know what's gonna happen next." ― Mindy to Emily in Masculin Féminin
Mindy Chen is a resident of Paris who originally lived in Shanghai. She worked as a nanny for a wealthy couple in Paris. Her honesty about the French culture and time in America helped her become a close friend of Emily's. Mindy is also a talented singer aspiring to achieve her second chance in Paris.
Biography
Mindy was born in Shanghai, China, to a Chinese father and Korean mother, who still reside in Shanghai. Mindy refers to her father as the Zipper King because he owns a zipper manufacturing company and other types of fasteners, which has made him immensely wealthy. Since Mindy is his only child, he wants her to join the company and eventually take over the family business. Mindy resented this idea and wanted to make a life for herself outside of her family company. She attended junior high school in Indianapolis, Indiana, USA.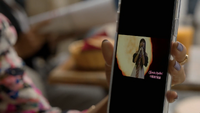 While living in China, Mindy participated in a televised singing competition called "Chinese Popstar". However, she had stage fright and technical difficulties which made her performance terrible. When people learned who her father is, she turned into a meme on the internet. She left China immediately out of embarrassment. As she has always wanted to live in Paris, she decided to move there to attend business school. This occurred around a year before the pilot episode.
Mindy later dropped out, much to her father's disappointment. He cut her off financially in hopes that she would return to China. However, Mindy decided to stay in Paris and to earn her own money. She took a job as a nanny for a wealthy family who wanted their two children, Sybil and Laurent, to learn Mandarin.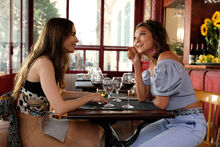 Mindy's job as a nanny takes her to a park where she meets Emily Cooper and the two become friendly with Mindy offering to meet Emily for dinner if Emily gets lonely. It doesn't take long for the women to become best friends, with Mindy often serving as Emily's sounding board and insight into French culture. Mindy's wealthy Shanghai father, the "Zipper King" begins to pester Mindy to return home and join his company. He offers her expensive bribes like a luxury car and a house located next to theirs. She continuously denies his offers as she doesn't want to depend on her family.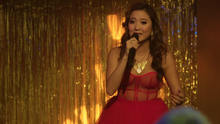 With Emily's encouragement, Mindy begins to learn how to restart her singing career and is encouraged to sing in public where her beautiful voice draws a crowd. When her friends Shay and Li visit Mindy in Paris, they arrange for her to perform a song at a club. She sings "Chandelier" by Sia, the same song she failed at performing on Chinese Popstar. This time, the audience enjoys the performance and cheers her on. The cabaret is impressed with Mindy's performance and offers her a job emceeing there twice a week. Her performance, which is live-streamed on Instagram, garnered over twenty-seven thousand views.
While Mindy is excited about the job offer, she is reluctant to take it due to her current employer, the Dupont's, having a very conservative outlook on life. Emily advises that she request the days off that she needs to perform and just not tell them that she has another job. This advice backfires, and the Dupont's fire Mindy and evict her from their home. She arrives at Emily's apartment bags in hand, asking to stay there until she can get back on her feet. Emily agrees to let Mindy stay as long as she needs.
Personality
Mindy is beautiful and very fashionable. She is also very funny. She is direct and does not sugarcoat her advice, which oftentimes is directed at Emily.
Relationships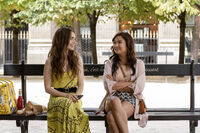 Main article: Emily and Mindy
Mindy is Emily's first friend in Paris. Mindy's experience with living in a foreign country without any friends allows her to understand how Emily is feeling with the culture shift. The girls meet frequently and primarily discuss the issue most present in Emily's life. They have become best friends who support one another in each of their individual endeavors and want the best for each other.
Trivia
Part of her job as a nanny is to teach the children Mandarin. Ironically, the actress who portrays Mindy, Ashley Park, is not fluent in the language.
Mindy refers to her father as the "zipper King".
Her family is immensely wealthy and she grew up with nannies.
Mindy is fluent in three languages; French, English, and Mandarin.
Darren Star tweaked the storyline of Mindy a little bit to give Ashley Park a chance to sing. He feels that it enriches and adds some layers to the character.[1]
Appearances
Gallery
References
Community content is available under
CC-BY-SA
unless otherwise noted.